These pictures are from the house that I live in when I´m away from home to study at my school. It´s an old house that my grandparents have, and I get to borrow a room, which I appreciate very much.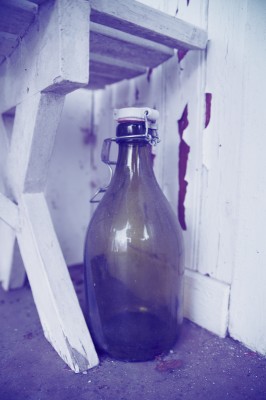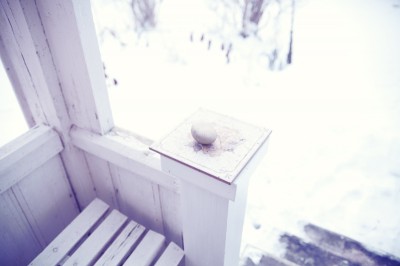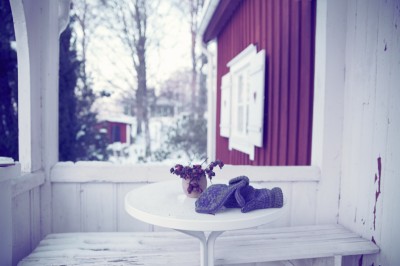 The house is from the 19th century, painted in a classic red color, with white details. It´s small and very cosy. In front of the house is a huge garden that´s lovely to stroll through in the summer.
Yesterday I was outside to shoot a new picture for an assignment at school. This is me walking in the snow in the frozen garden right in front of our house. The sun was up so it wasn´t cold! I almost got the feeling of spring!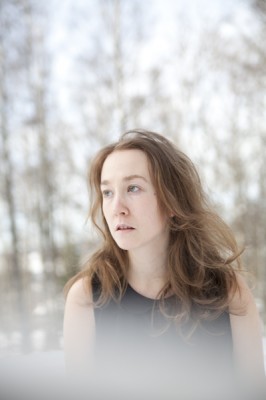 I also managed to shoot a self portrait. We have an assignment at school to shoot one self portrait every month. This is the unedited version of the photograph.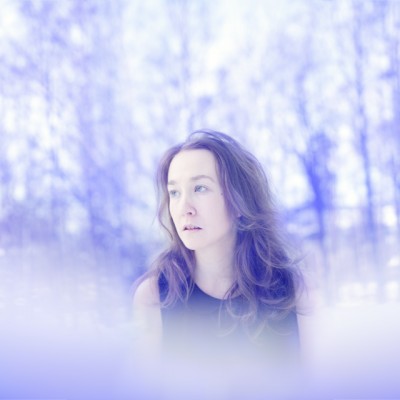 Here is the finished version. I wanted the tones to be cold and wintery. I´ve mainly added some curves to adjust the colors. I let the skin have a yellow tone, and made the background more magenta and blue. I´ve also extended the frame in order to get a square frame. The white blur is actually from my hat that I put under my camera lens to adjust the height (broken tripod!!).
I am thinking about the future right now. I am so excited to start my business and produce some new stuff that I´m planning at the moment. My school will end in june, and as our final project my class will organize a big exhibition at a great gallery in Stockholm, "Galleri Kontrast". I´m really looking forward to this! But I´m also looking forward to the future, to my future. I want to organize my life, spend my days working with my business, try as hard as I can to make it work. I hope that you want to follow me on my journey 🙂