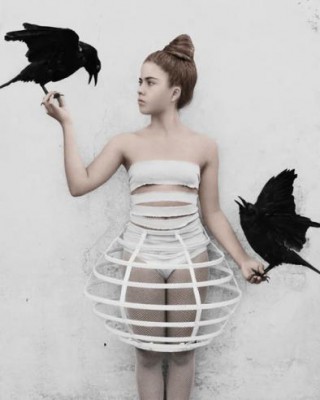 "Thirteen #5"
On friday, March 8, it is the International Women´s Day. Because of this, I wanted to take the occasion to show you some of my biggest inspirations when it comes to Fine Art Photography.
I´m going to write about five women who have influenced me in my photographic art. One artist every day of this week, until March 8. These artists teached me what photography could really be, and made me see beyond the documentary side of photography that I was used to see. The photographic medium has a strength that goes beyond the truth. To me, the truth isn´t of interest when I create a photograph. Maybe the inner truth, but not the obvious world of objects around us. These artists opened up my eyes and showed me the endless possibilities that the photographic medium can possess.
Part Three: VEE SPEERS.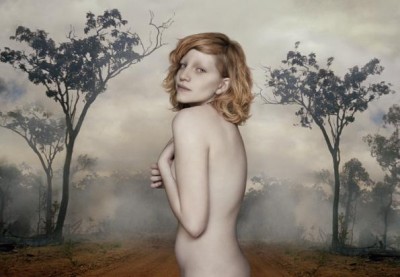 "Immortal #7"
Vee Speers was born in Australia but has lived in Paris since 1990. She says that Paris is a place with "unlimited potential and endless creative inspiration."
Vee Speers has been exhibited world wide.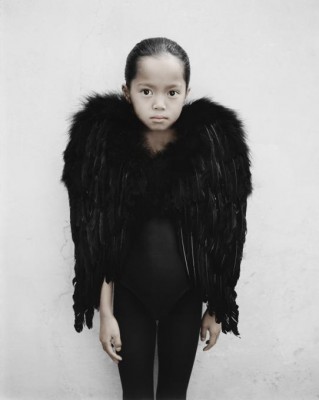 "Untitled #3, The Birthday Party"
It was the photographs from the series "The Birthday Party" that made me like Vee Speers very much. The photography is quite simple, it´s the same composition in all the photographs and the children are photographed in front of the same wall. The focus isn´t on the environment, but on the people she portrays. The children are wearing different costumes, and they look into the camera with a severe eye.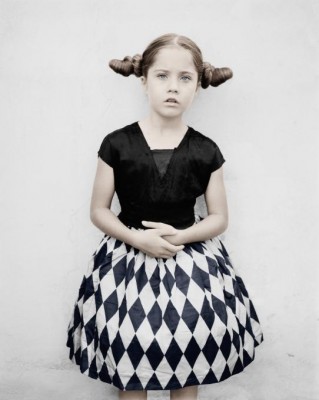 "Untitled #5, The Birthday Party"
I´ve always liked the way that Vee Speers uses color in her photographs. She edits them in a way that reminds me of painting rather than photographing. She stages her photographs in an obvious way, with models that are put in front of the camera, posing in various ways. Though the obvious modeling, her images feels real and honest to me.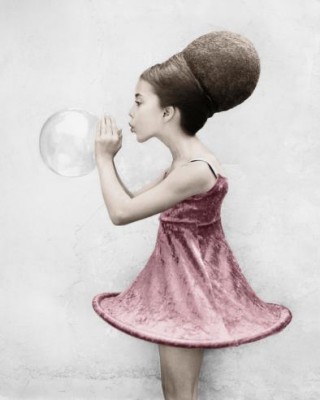 "Untitled #16, The Birthday Party"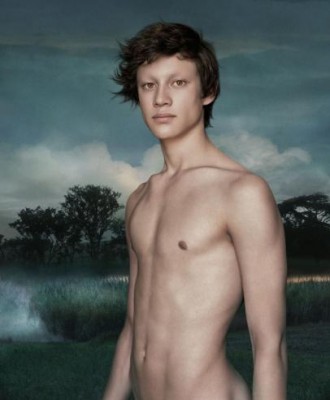 "Immortal #12"
Vee Speers inspires me to explore photographing even further, to look behind the obvious ways of doing things, to see the possibilities of manipulating your models and putting them into different environments.
Se more of Vee Speers work on her website.