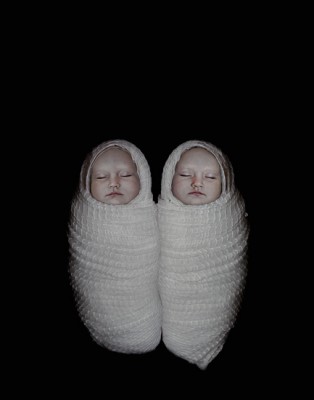 "Cocoons" (from the Limbo series)
On friday, March 8, it is the International Women´s Day. Because of this, I wanted to take the occasion to show you some of my biggest inspirations when it comes to Fine Art Photography.
I´m going to write about five women who have influenced me in my photographic art. One artist every day of this week, until March 8. These artists teached me what photography could really be, and made me see beyond the documentary side of photography that I was used to see. The photographic medium has a strength that goes beyond the truth. To me, the truth isn´t of interest when I create a photograph. Maybe the inner truth, but not the obvious world of objects around us. These artists opened up my eyes and showed me the endless possibilities that the photographic medium can possess.
Part Two: LOVISA RINGBORG.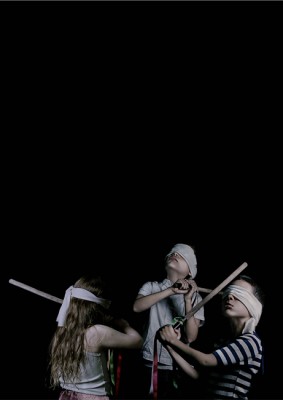 "Piñata" (from the Limbo series)
Lovisa Ringborg was born in 1979 in Linköping, Sweden. She finished her MA in Photography in 2008. Lovisa is inspired by painting when she creates, and she has said herself:
"In all of my pictures, I have worked in a painterly way, with texture and colours in the photographs. Coming from painting, that's a natural way for me to work, it's only the media that have changed…"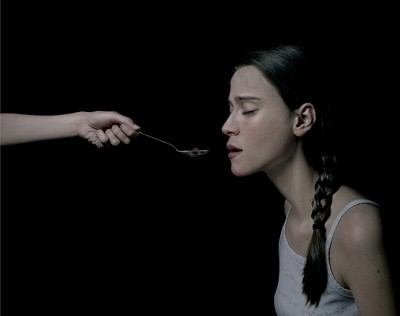 "Solitary Act 1- Compulsion" (from the Limbo series)
I discovered Lovisa Ringborgs work when I saw her exhibition at Kulturhuset, Stockholm, in 2009. She exhibited her Limbo series (above). The photographs in the series are dark and full of mystery. I was so amazed by what she had created. The blackness that filled up most of the canvas was so intense. And it was something special with all the models. Everyone had a certain look. As if they were all focused on something far away, beyond what we could see.
Lovisa Ringborg inspired me to use the darkness in my photographs. The reason that I started to turn day into night in some of my photographs, was because I was so inspired by her vast areas of black in her photographs. I created my photograph "The Gardener" with this darkness in mind. I believe that Lovisa Rinborg´s photographs possess a unique feeling, they have a certain emotion to them that makes them special. An emotion that makes me stay in front of every picture, looking very carefully at all the details, the surrounding, the dark, the eyes of the model (opened or closed). Lovisa Ringborg inspires me to go search for those inner worlds.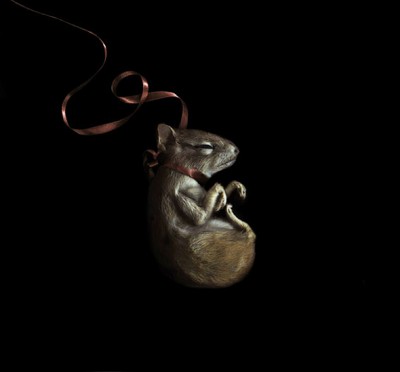 "if your secret was an animal what animal would it be"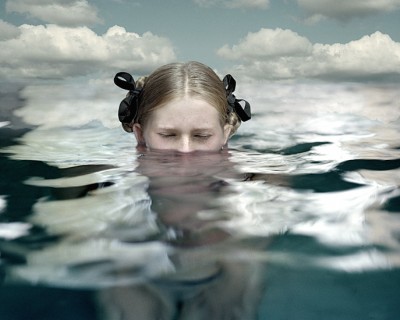 "Holding breath"
Lovisa works with models and stages her photographs. About the process she sais:
"…I'm not interested in working with portraits. I work with my models, change them until they become something else, become my own… I want them to evolve into symbols or signs rather than individuals."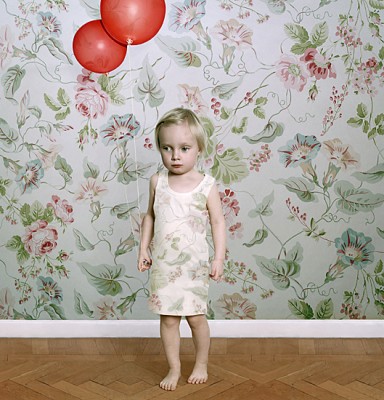 "Haunted"
"I think the children in my work are vulnerable and fearless in the same time. I don't see a clear difference between the adult and the child though… I believe the childhood is always present in the adult and the integrity, pride and other feelings that are supposed to be reserved for the adult, are very present in the child even if not always respected. I think that's what I'm trying to show in a sense."
(Quotes from: http://www.photoicon.com/online_features/40/)
See more of Lovisa Ringborgs work on her website.