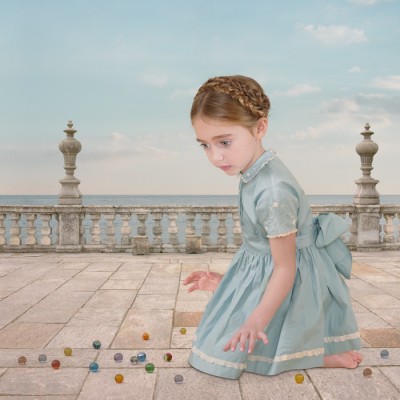 "Girl with Marbles"
On friday, March 8, it is the International Women´s Day. Because of this, I wanted to take the occasion to show you some of my biggest inspirations when it comes to Fine Art Photography.
I´m going to write about five women who have influenced me in my photographic art. One artist every day of this week, until March 8. These artists teached me what photography could really be, and made me see beyond the documentary side of photography that I was used to see. The photographic medium has a strength that goes beyond the truth. To me, the truth isn´t of interest when I create a photograph. Maybe the inner truth, but not the obvious world of objects around us. These artists opened up my eyes and showed me the endless possibilities that the photographic medium can possess.
Part One: LORETTA LUX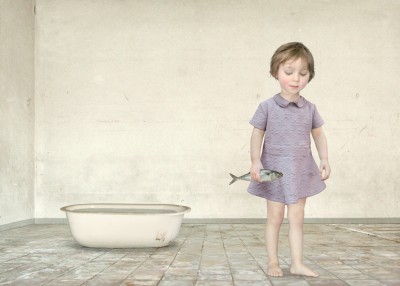 "The Fish"
Loretta Lux was born in Dresden, in 1969. She studied painting at the Akademie der Bildenden Künste in Munich, between 1990-96. In 2005 she got the Infinity Award for Art from the International Center of Photography.
I first saw the work of Loretta when I was looking at the cover of the Eyemazing (2005, #6). The image of a child, beating the drum with an intense look, got stuck in my memory. Loretta uses a combination of photography, painting and photoshop to create her images. She uses children of her friends as models, and dresses them in clothes that she chooses herself.
She has said about the children models:
"I never allow them to wear their own clothes. My work isn´t about these children. You can recognise them, but they are alienated from their real appearance." (The Daily Telegraph, March 12, 2005)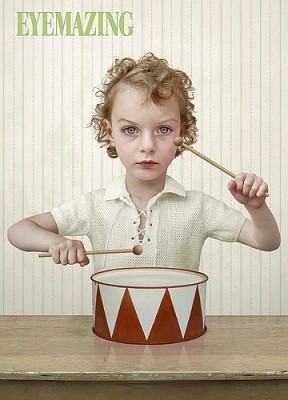 "The Drummer". Cover of Eyemazing (2005, #6).
In an interview in "American Photo (2005, #3)" Loretta says:
"I don´t think I could make these images if I hadn´t been a painter. I structure my pictures carefully, organizing forms and colors like a painter does on a canvas".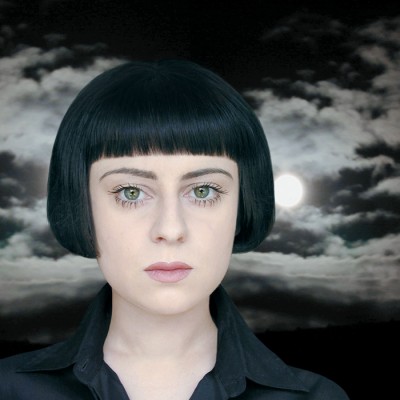 "Self-portrait"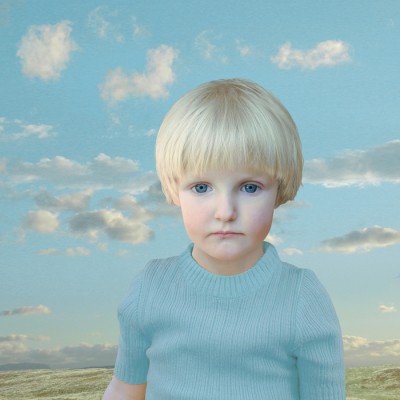 "Isabella"
This photo influenced me when I created my photograph "What if?". You can see it on the colors and the clouds. Loretta Lux has inspired me to experiment with putting an object into another background. When I discovered her work, I really liked the idea of creating a different world, an obvious unreality.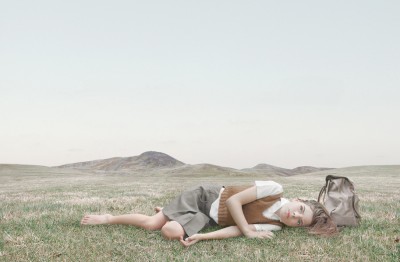 "The Wanderer"
I saw this image in a magazine a couple of years ago. I love the title of the photograph, and the vast landscape spreading out behind the girl. Her open eyes makes me wonder about the story, where she´s going and why she´s laying on the ground.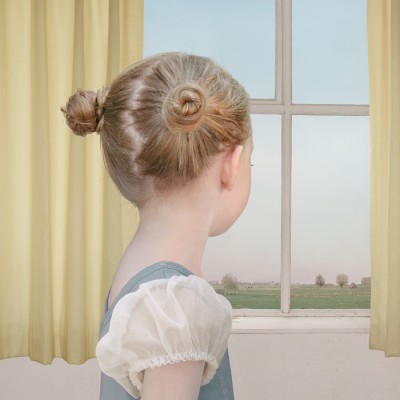 "At the Window"
See more of Loretta Lux´s work on her website.
Thank you for reading! I will share another inspiration tomorrow!