We have a break at school for one week right now, so I´m back home in Gothenburg, in my very own apartment. The last days I´ve been to my printer again to get a print that I´m sending off to a client, and also another, framed image that I´m selling. This time I sell prints internationally which is new for me, and it´s an awesome feeling to send your package off to another continent 🙂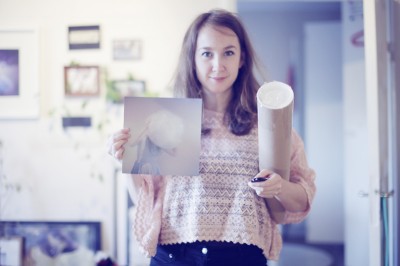 This is me holding a small version of the image "Stuck" that I printed for fun at home. In the other hand I´m holding a print of the same image that I´m shipping to the US. My client in the US has ordered the largest size available at the moment, which is 50×50 cm. The edition for that size is 5. I also sell prints in sizes 20×20 cm (edition of 30) and 30×30 cm (edition of 15).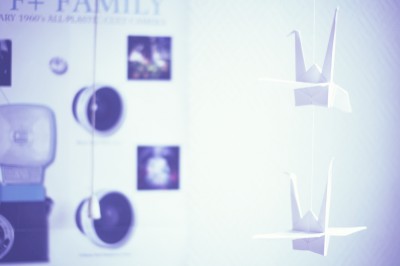 I got these beautiful birds, that now hang by the window in my kitchen, by my dear friend Lisa Marie Andersson who made them. Lisa Marie is a very talented designer at the brand Up The Wooden Hills. I have photographed a couple of her collections that you can see at her website!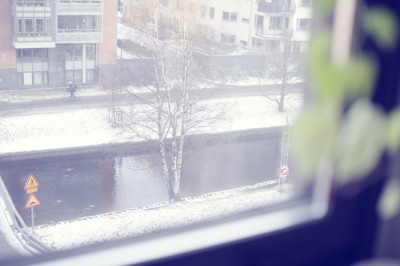 View from my window at home. The snow is still on the ground, though it´s very thin. Today the sun is shining!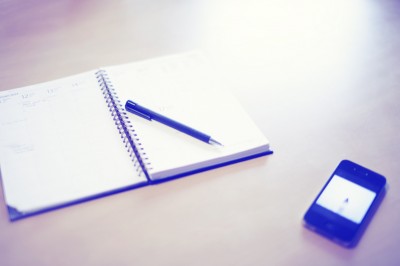 The last couple of years I have changed as a person when it comes to planning. I used to be the one who didn´t like to plan things, and who loved to come up with things spontaneously. Nowadays I need to plan every thing, even when I´m going to meet a friend or family member. I think this is because I now work very much with my own photography. When I don´t have anything planned, I plan automatically for working with a new picture, or writing a blog post about my photography. I even have to plan when I´m going to relax!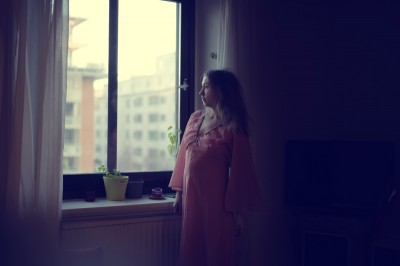 I was feeling a bit blue in the beginning of this week, and that´s why I shot this self portrait by the window. The light outside was beautiful. Sometimes your feelings get to decide for you what to do, and this was a day when I could not deny my feelings. So it felt good to embrace them and create a photograph that captured my mood for the day!
Thank you for reading and commenting on my blog, I really appreciate it!
Now I´m off to meet a friend for coffe 🙂