A saturday in december, it was snowing in Gothenburg. My boyfriend was out of town, and I decided to spend the whole day alone, in my apartment, creating a new photograph. Here are some pictures from that day!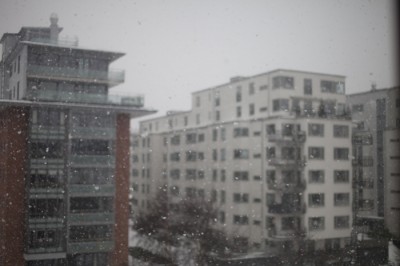 View from my window. The snow fell all day and it was perfect to stay inside 🙂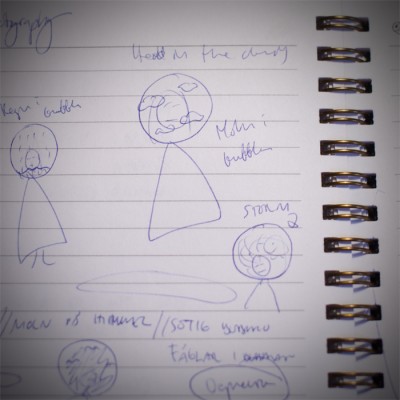 Here are some different sketches for the photo. I´ve had the idea for very long that someone would be stuck with her head in the clouds. I believe it´s very important to dream, be imaginative and try to feel hopeful about life, but it´s also important to keep your feet as down to earth as you can. Only dreaming won´t take you anywhere. Dreams won´t feed you, or pay your rent. I believe that we need both. We need to be realistic, in order to understand our circumstances and see what we can do with our lives. We need to take care of ourselves, both the body and the mind. And our soul needs the creativity and dreaming so that we will feel alive. In order to cope with reality, we need to dream. Sometimes it can be hard to find balance between these two worlds, at least to me. Sometimes I get the feeling that I´m "stuck" with my head in the clouds. But I have to say, I like that feeling more than the other one: to feel stuck in reality, or in boredom.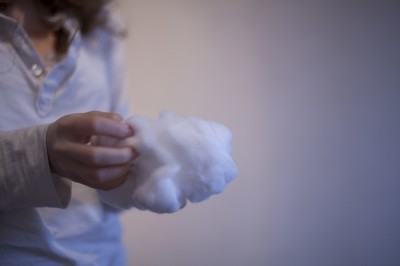 This is ordinary cotton that I thought about using at first, but then I choose to use pillow stuffing because it´s more fluffy.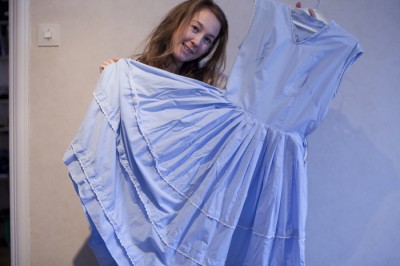 The dress for the photo.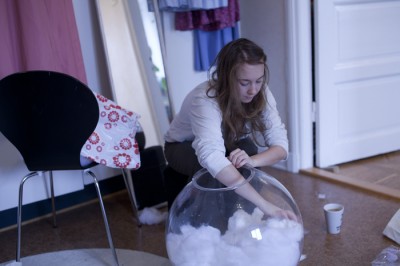 Filling the bubble with clouds while drinking tea!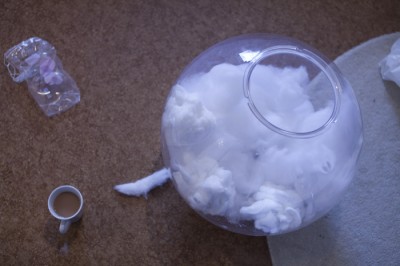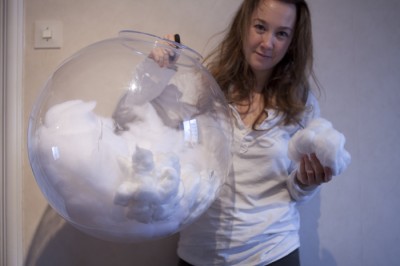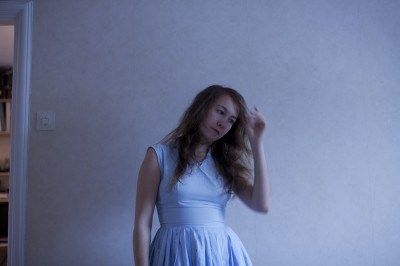 Change of clothes!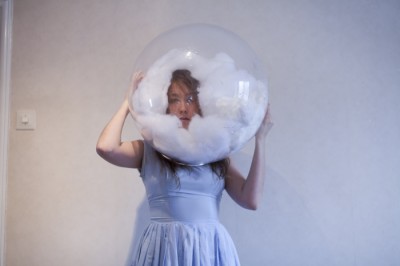 First shot!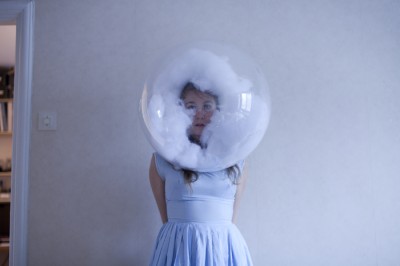 This is the shot that I used for "Own atmosphe".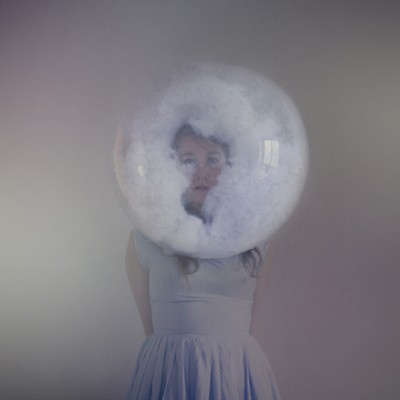 Finished photo, "Own atmosphere".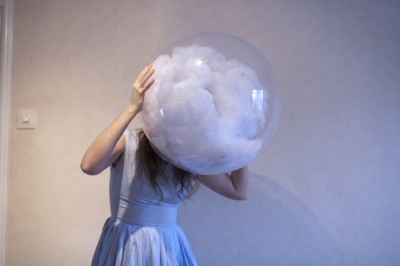 The shot I used for "Stuck".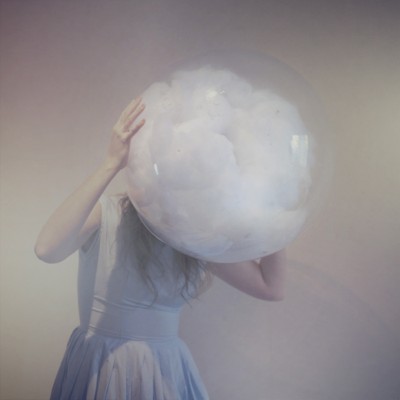 Final edit of "Stuck". What I mainly did in the edit of the two photos was crop them into a square frame, make the blacks brighter and the contrast and tones more soft. I also added some gradients in different pastel colors. I was very happy with the result, as I felt that I took a step in a direction that I really like!
An image that I did recently, that deals with the same theme. The title is "How to cope with reality". But I´m not sure that this is the best way to cope with reality 🙂