Tomorrow I´m going up early to take the train to Stockholm. There I will meet up with my class to hang our group exhibition for the Stockholm Photo Fair 2012! The photo that I will show is my latest piece in my series "Finding Peace." This is a series that I´ve been working on for a year now, and the theme is still very important to me. The series is about how we find integrity, and the importance of having your own space in a sometimes chaotic world.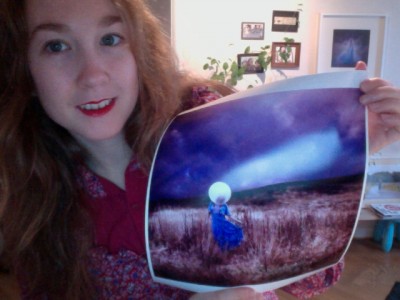 This is me holding the test print of the photo "The edge of itself". It wasn´t good at all when we first printed it, but then the guy that helped me made some changes until it turned out just like I wanted it 🙂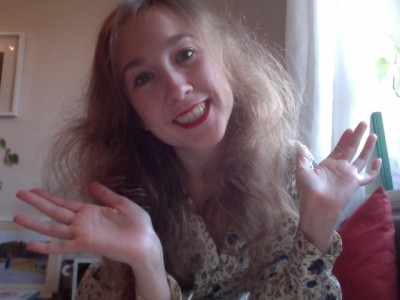 Just posing in front of Photo Booth in my new vintage dress.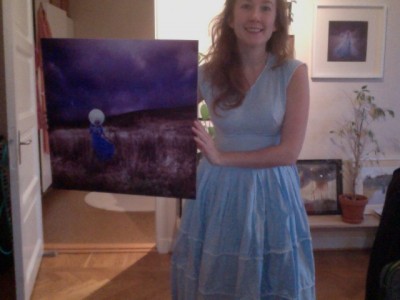 The day that I was going to pick up the large print from the lab, I was very nervous. But I was very happy to see that everything was fine! It´s a great feeling to see your work printed this big!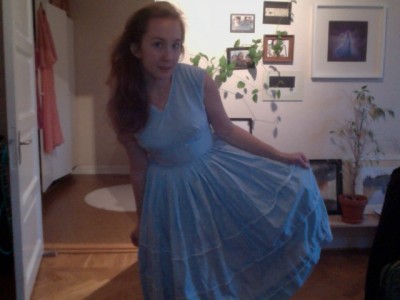 I do love my Alice-dress that´s just perfect to take photos in (unfortunately a little too small for me to wear on a regular day if I also want to breath properly).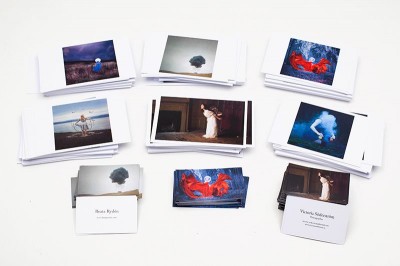 Me and my friend Victoria Söderström, who is a very talented photographer and who´s also in my class, made these postcards and business cards together to take with us to the Photo Fair. (Photo by Victoria).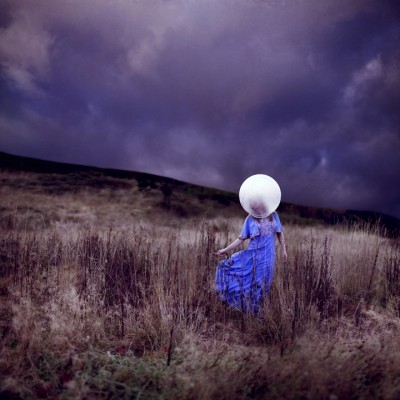 The edge of itself. This is what they´ll see at the exhibition! I promise that I will write a post about the creation of this photograph later. Goodnight 🙂