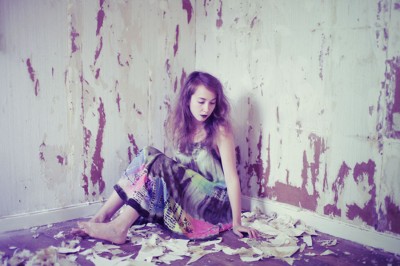 I really want to start writing more frequently on this blog. Writing is important to me and I love to share my thoughts about my photographic work, as it helps me to understand what I´m actually doing!
This is a picture that I shot in june this summer, at my familys country house. Me and my mother were renovating this small house, removing all the wallpaper from the walls. When the place looked like this, with tiny bits of paper everywhere on the floor, I took the chance to shoot a concept in this environment. I borrowed moms summerdress and started to get dirty in all the dust 😉
This is just a preview of the entire picture I´m editing right now, but I wanted to share it since I like the emotion in it!